Women's Dress III: More Details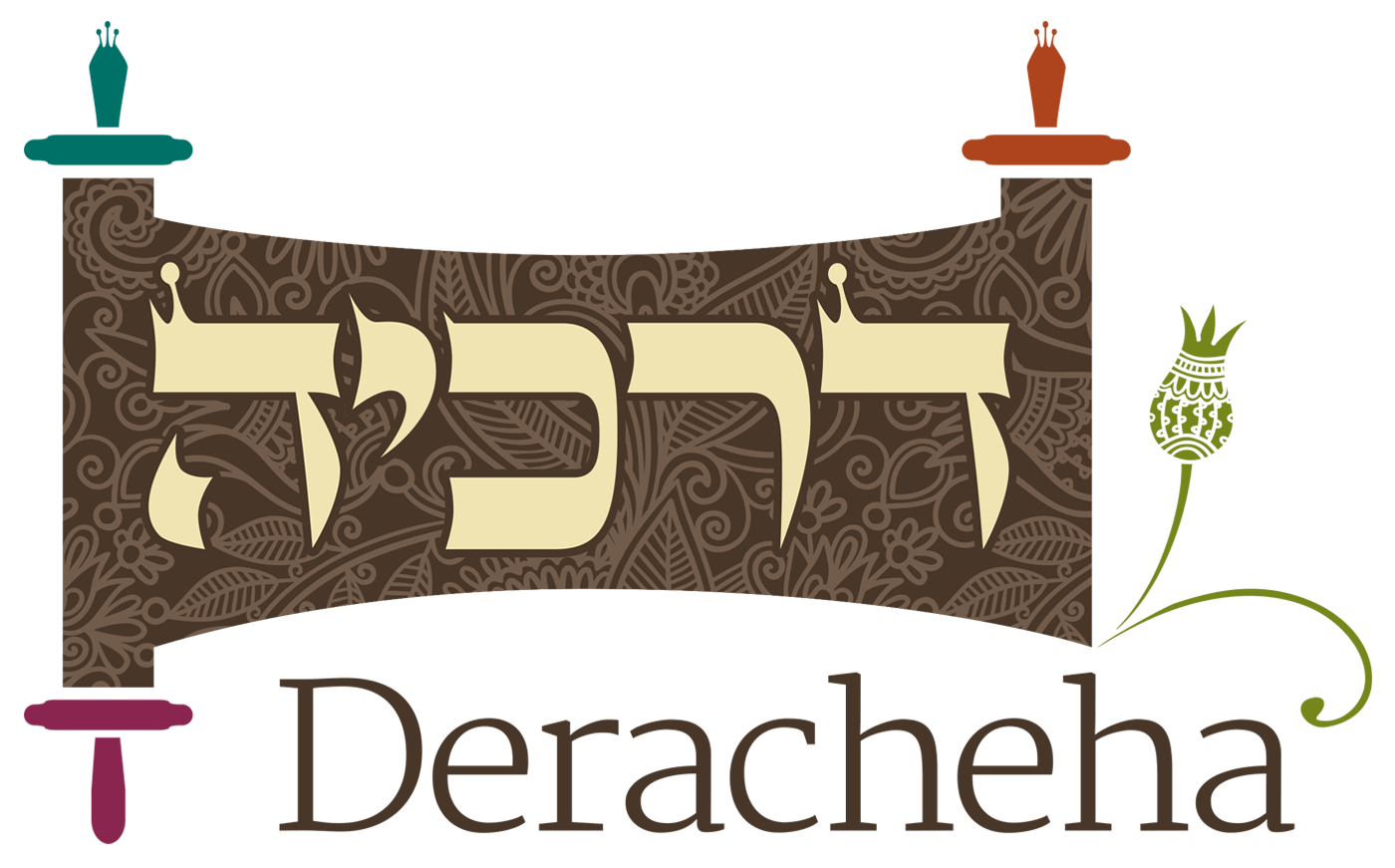 Click here to view an updated version of this shiur with additional features on the Deracheha website.
Did you know there's more to Deracheha than our shiurim? Sign up for our newsletter here and get all our content! 
Have some feedback for us? Please click here!
By Laurie Novick
Rav Ezra Bick, Ilana Elzufon, and Shayna Goldberg, eds.
Whoever looks [for pleasure] at a woman's little finger is like one who looks at her genitalia.
One who looks even at a woman's little finger with intent to derive pleasure is like one who looks at her genitalia.
As we have seen, the hand is a part of the body that is normally uncovered. So this passage teaches that a man may not look at any part of a woman's body – not even (just) her finger – at any time with a view to objectifying it.
"When you come to the city, you'll find him before he goes up to the high place to eat, for the people will not eat until he comes, because he will bless the sacrifice, after that those who were called there will eat." Why all of this [verbiage from the women]? Because women are talkative. Shemuel [the Amora] said: In order to look upon the beauty of Shaul.
They were looking at Shaul's beauty and they couldn't get enough of him, the words of Rabbi Yehuda. Rabbi Yosei said to him: If so, you have equated daughters of Israel to prostitutes. Is it not the case that just as a man may not feast his eyes on a woman who is not fitting for him [to marry], so too a woman may not feast her eyes on a man who is not hers? Rather, the time had not come yet [for Shaul to meet Shemuel].
According to the first opinion in this midrash, Rabbi Yehuda's, the young women indeed enjoyed taking in Shaul's good looks, and this was harmless (Shemuel's view in the Talmud). According to the second opinion here, Rabbi Yosei's, this type of behavior would be highly inappropriate.
In line with the Talmud's perspective, Rav Ovadya Yosef rules that no prohibition applies to women looking at men:
Rav Ovadya assumes that women are not as physically affected by the sight of men as men are by the sight of a woman, and therefore may freely look at men. Other authorities, however, argue that a woman may not look at a man with deliberate intent to derive sexual pleasure from what she sees:
One cannot deny that if they [women] really look [at men] for the purpose of sexual pleasure, women transgress like men. For "you shall not stray after your hearts and after your eyes" is a negative commandment that applies equally to everyone, for women are obligated in negative commandments like men. If so, there is no doubt that the holy Tanna Rabbi Yosei was correct that a woman too should not feast her eyes on a man who is not her [husband] But feasting her eyes is more than looking or just seeing, as the language indicates. But just to see or to look at men without feasting their eyes, i.e., without sexual thoughts, as they see them regularly from the women's section of the synagogue, certainly we did not find that our forefathers and rabbi were concerned about that.
Shevet Ha-levi agrees that Halacha treats men's looking at the opposite sex more stringently than women's. Still, he acknowledges that a woman might find the sight of a man's body arousing, and that Halacha puts constraints on that.  Presumably, halachic parameters of this sort would apply to men or women looking at someone they find attractive, regardless of that person's gender, with intent to derive sexual pleasure.
It is inappropriate for a man to see parts of a woman's body that are typically covered, whether or not he intends to derive pleasure from them or actually experiences attraction or arousal.
The matter is clear that women who go in the street in immodest garments like these also transgress the prohibition of not placing a stumbling block before the blind, for they cause men to gaze at them and to have improper thoughts of transgression, which are more serious than [actual] transgression.
Bach OC 75
According to this view, the lower leg and the foot need only be covered where that is customary.
Note that Rav Shlomo Zalman and Mishna Berura agree that women must cover the upper leg no matter what is widely practiced around her.
[Regarding] girls who wear short skirts or short dresses above the knee, one must make an effort to influence them in pleasant ways to wear modest skirts or dresses, in a manner that covers the knees even when they are sitting.
Rashi ad loc
Because it is improper to mention riding and spreading of legs regarding a woman.
The Torah itself goes out of its way to avoid hinting at the split between a woman's legs, referencing her "sitting" but not specifying "riding" as it does regarding a man.
Rav Ovadya Hedaya adds that a split in the legs up to the crotch is particularly immodest.
It [trousers] is not clothing of the modest, since the legs are split one from the other up to the crotch…
Whatever the core objection, trousers worn under a skirt or tunic, or those with a very low crotch (like aladdin pants), would seem to resolve the issue.
For our trousers [of men today]…are not really narrow that they cling to the flesh like the custom of the immodest, for those are certainly prohibited…
Rav Rabinovitch acknowledges that, in some circles, wearing trousers underneath another layer reaching most of the way to the knee has become widely accepted as normative Jewish women's modest attire in public. In other circles, only skirts or dresses are considered appropriate.
Rav Ellinson allows for wearing trousers for specific purposes, but prefers skirts as a badge of identification whenever possible. His words may not apply as broadly today as they did when he wrote them in the early 1980s. Still, a decision to wear skirts carries social and communal meaning beyond the letter of the law. 
Writing more recently, Rav J. David Bleich adds another argument to the mix, that people who are serious about their Torah study and their mitzva observance must take care to always ensure that their clothing brings honor to the Torah itself.
Rabbi J.D. Bleich, Contemporary Halachic Problems VII, p. 147
The governing concern is that those viewed as exemplars of Torah study, whether male or female, comport themselves in a way which enhances rather than detracts from the honor and esteem in which Torah is held. Hence it would seem that as long as slacks are viewed as improper attire by significant segments of the Jewish community, the wearing of such garb by those charged with bearing the banner of Torah should not be sanctioned.
If a "significant segment" of the community will perceive trousers as improper attire, that is a genuine concern.
In any case, I agree that ideally one should not permit girls to wear these trousers, for they are haughty clothes…Kosher daughters of Israel should not go about in them at all. Especially in trousers that are really tight…But still, if the girls will not listen to the voices of parents and teachers to avoid wearing very short skirts, and they go in the marketplace with their thighs exposed, which is exceedingly immodest, one should choose the less bad option and instruct them as a temporary ruling to wear trousers.
I want my daughters and my son to grow into people who intrinsically understand modesty and want to embody it. That's not going to happen by me pulling rank and making [my daughter] change her clothes. It's only going to happen, with God's help, if my husband and I continually model tzniut, modesty, and encourage it in our children…. What counts is how she feels about herself and her own worth, and how she learns gradually to manifest self-respect in the way she dresses….And so I tread lightly, careful not to misrepresent the Torah as shaming or oppressive.
This website is constantly being improved. We would appreciate hearing from you. Questions and comments on the classes are welcome, as is help in tagging, categorizing, and creating brief summaries of the classes. Thank you for being part of the Torat Har Etzion community!