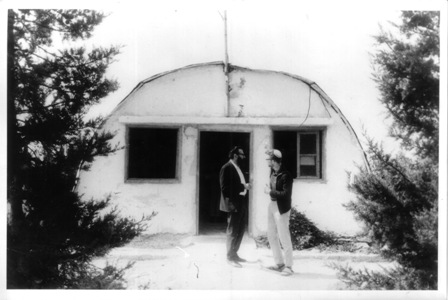 The Yeshiva's first home was a few shacks in Kfar Etzion. On the third of Kislev 5729, Rav Yehuda Amital zt"l led a group of students to these humble beginnings.
Moshe (Moshko) Moskovics z"l and Rav Chanan Porat z"l wanted the Yeshiva to serve as a monument to those lost in Gush Etzion during Israel's War of Independence. A bastion of Torah to lead the new Gush Etzion.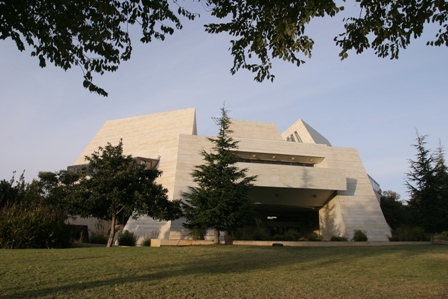 About a year and a half after the Yeshiva's founding, in Sivan 5730, the regional center Alon Shvut began to grow precisely opposite the "Lone Oak," the symbol of Gush Etzion. The Yeshiva moved in and began to take root, and it became the seed around which the settlement grew. After moving to Alon Shvut, Rav Amital brought in Rav Aharon Lichtenstein zt"l to lead the Yeshiva with him, and they served together for almost forty years.
Through the years, thousands of young men from Israel and the Diaspora have come through the Yeshiva's walls. Our alumni include hundreds of rabbis, educators and rashei yeshiva, and they all continue to learn the Yeshiva's Torah and spread it to others. Currently, Rav Yaakov Medan, Rav Baruch Gigi and Rav Mosheh Lichtenstein lead the Yeshiva into the future.
From its very inception, the Yeshiva has led innovation and change in the Religious-Zionist community. It led the settlement movement, revolutionized methods of Torah study, broadened its horizons and spearheaded the "hesder" program, which integrates army service with intense Torah study.
The Yeshiva has even expanded beyond its walls by establishing sister institutions. In Elul 5757, Rabbanit Esti Rosenberg founded the Bet Midrash for Women at Migdal Oz, and ever since, women of all ages have studied there in various programs. The Yeshiva initiated the founding of Herzog College as well, which started as a small institution for training teachers and has developed into an independent and successful academic institution – the largest of its sort in Israel. Between its three campuses, thousands of students learn at the college, studying sundry topics and participating in numerous programs.